Introducing the enchanting "Green Forrest Box" by Toska Chocolates, a masterpiece of luxury and elegance that captures the essence of sophisticated gifting. This captivating green-hued gift box is a true embodiment of refined taste, making it the perfect token of affection to share with your beloved or to elevate corporate gifting to a new level.
Inside this meticulously crafted box lie five delectable treasures, each a testament to Toska Chocolates' commitment to excellence:
Hazelnut Dark Chocolate: A symphony of rich, velvety dark chocolate entwined with the delicate crunch of hazelnuts. This bar presents a harmonious balance of flavors that will delight the senses.

Berry & Biscuit Dark Chocolate: Indulge in the marriage of deep dark chocolate with the playful zest of berries and the satisfying crispness of biscuit. A fusion that brings joy with every bite.

Nirvana Chocolate Bar: Experience pure bliss with this chocolate bar, where the purest form of cocoa meets your palate. A celebration of the essence of chocolate, dedicated to true connoisseurs.

Blueberry Mocha Dark Chocolate: Embark on a journey of exquisite taste as the intense allure of dark chocolate merges with the bright, tangy notes of blueberry and the inviting aroma of mocha.

Lavender & Rosemary Infused Sea Salt with Fig Dark Chocolate: A true masterpiece of ingenuity, this bar marries the depths of dark chocolate with the delicate interplay of lavender, rosemary, and the sweet allure of fig infused sea salt.
The "Green Forrest Box" isn't just a gift; it's an experience meticulously curated to capture the essence of love, celebration, and refinement. Its allure lies not only in the exquisite chocolates it houses but also in the thoughtfulness and elegance it conveys. Whether you're cherishing moments with your loved ones or seeking to impress with a touch of sophistication, the Green Forrest Box from Toska Chocolates is the epitome of indulgence and style.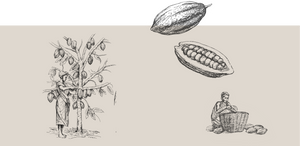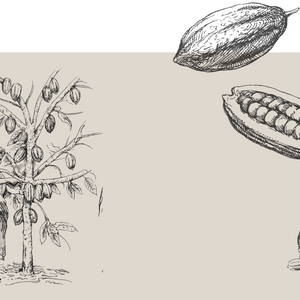 Bean to bar is the process of making chocolate from raw cacao bean to finished chocolate bar. When a chocolate is made from bean-to-bar it means that every step of making chocolate is meticulously done by the chocolate maker....