This box includes:
Coffee and Cardamom Bar
Irresistible milk chocolate with 40% cocoa mass, Yirgacheffe coffee beans, and heady cardamom.

Nirvana Bar
The epic Nirvana bar is a rich chocolate experience made with 100% Coconut milk powder, Cocoa beans, French biscuits. Decadent, sophisticated and oh-so-good.

Hazelnut Dark Chocolate Bar
A mixture of dark chocolate bars and roasted hazelnuts. 55% Cocoa and a heaven of crunchy creaminess, you'll be obsessed!

Lavender and Rosemary infused Sea Salt with Fig Dark Chocolate Bar
Another bestseller, this is a 55% dark chocolate swirled with sea salt infused with dry Lavender and Rosemary and topped with dried figs!

Orange, Cherry and Green Grape Bar
A 65% Vegan Dark Chocolate Bar with an amazing blow of Orange and topped with Cherry & Green Grape.

Toska Sugar-free Bar
Just plain old Toska cocoa beans and stevia, to keep your cravings and health in check!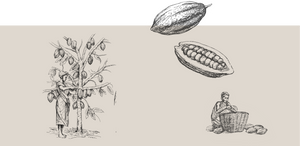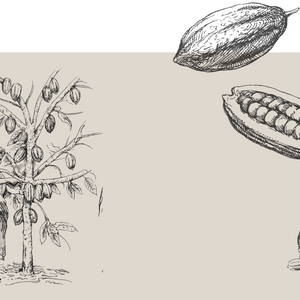 Bean to bar is the process of making chocolate from raw cacao bean to finished chocolate bar. When a chocolate is made from bean-to-bar it means that every step of making chocolate is meticulously done by the chocolate maker....