Experience pure bliss with the heavenly combination of coconut milk dark chocolate with French biscuits. The creamy and smooth texture of coconut milk dark chocolate blends perfectly with the crispy and flaky texture of French biscuits, creating a tantalizing and satisfying sensation in your mouth. Each bite delivers a sweet and nutty taste that will transport you to a state of euphoria. The coconut milk and dark chocolate make it a guilt-free indulgence while the French biscuits add a touch of elegance to this delightful treat. Indulge in this exquisite delicacy and let the creamy and crunchy texture take you on a journey to nirvana.
Ingredients : 100% Pure Coconut Milk, French Biscuits, Cacao Beans and Unrefined Cane Sugar.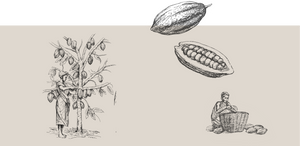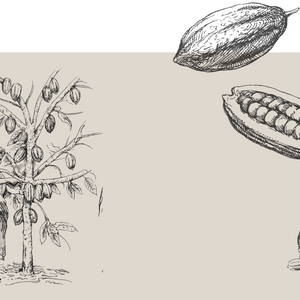 Bean to bar is the process of making chocolate from raw cacao bean to finished chocolate bar. When a chocolate is made from bean-to-bar it means that every step of making chocolate is meticulously done by the chocolate maker....