50% Coconut Milk Dark Chocolate with French Biscuits
Introducing the extraordinary Bon Voyage Chocolate Greeting Card by Toska Chocolates – a delightful combination of sentiment and indulgence. Shaped like a passport cover, this unique greeting card conceals a hidden treasure: the Best Seller, Nirvana Bar. The Nirvana Bar, a luscious blend of 50% Coconut Milk Dark Chocolate and French Biscuits, encapsulates the concept of bliss and happiness. Just as "Nirvana" represents a state of perfect contentment, this gift is an ideal way to wish your loved ones a smooth journey. It's a sweet farewell, symbolizing the desire for a voyage filled with joy, much like the tranquil state of nirvana. The Bon Voyage Chocolate Greeting Card is a heartfelt gift that combines the joy of exquisite chocolate with warm wishes, perfect for those embarking on new adventures.
Net Wt. : 70g
VEGAN | HAND-CRAFTED | SMALL-BATCH | NO ARTFICIAL FLAVORS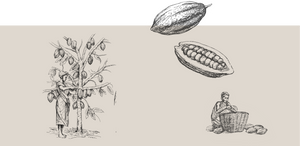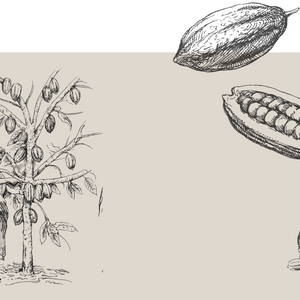 Bean to bar is the process of making chocolate from raw cacao bean to finished chocolate bar. When a chocolate is made from bean-to-bar it means that every step of making chocolate is meticulously done by the chocolate maker....