Presenting the captivating "Orange Vibe Box" by Toska Chocolates – a symphony of luxury and refinement encapsulated in a beautifully crafted gift box. Radiating the festive spirit with its vibrant orange hue, this exquisite box is more than just a gift – it's a celebration of taste, a tribute to tradition, and an embodiment of elegance.
Designed for those who appreciate the finer things in life, the Orange Vibe Box is a perfect tribute to festivals and occasions that warrant moments of indulgence and joy. Whether it's a cherished festival or an opportunity for sophisticated corporate gifting, this box resonates with a sense of opulence and thoughtfulness.
Inside this treasure trove of delights, you'll discover five distinct chocolate bars, each designed to transport you on a journey of flavors:
India - Single Origin Sugar Free Dark Chocolate: A tribute to the rich cocoa heritage of India, this sugar-free dark chocolate showcases the purity and complexity of a single origin cocoa. A guilt-free indulgence that speaks of meticulous craftsmanship.

60% Coconut Milk Dark Chocolate with Cardamom - Sugar Free: Experience the delicate fusion of coconut milk's creaminess and the aromatic warmth of cardamom, all embraced by a luscious 60% dark chocolate canvas, and without the burden of added sugar.

Nirvana Chocolate Bar: Embark on a voyage of chocolate nirvana, where the essence of chocolate takes center stage. A testament to purity and the true spirit of cocoa.

Berry & Biscuit Dark Chocolate: A delightful orchestration of dark chocolate, the tangy allure of berries, and the satisfying crunch of biscuit. A harmonious blend that dances on the palate.

Orange, Cherry and Green Grape Dark Chocolate: A tantalizing composition that marries the rich darkness of chocolate with the zesty tang of orange, the sweetness of cherry, and the refreshing notes of green grape.
The "Orange Vibe Box" from Toska Chocolates isn't just a gift; it's an invitation to savor life's most exquisite pleasures. Whether you're celebrating festivals with loved ones or seeking to leave a lasting impression through corporate gifting, this box encapsulates the spirit of festivity, tradition, and elegance, all wrapped up in a radiant shade of orange.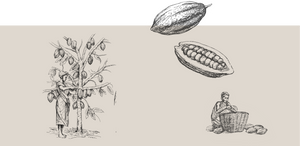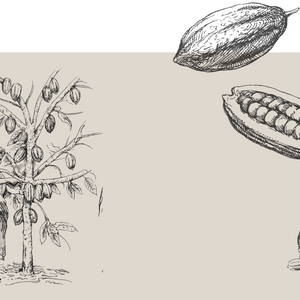 Bean to bar is the process of making chocolate from raw cacao bean to finished chocolate bar. When a chocolate is made from bean-to-bar it means that every step of making chocolate is meticulously done by the chocolate maker....