Experience a guilt-free indulgence with the delicious coconut milk dark chocolate with cardamom (sugar-free). The creamy and smooth texture of coconut milk dark chocolate is infused with the fragrant and spicy notes of cardamom, creating a unique and delectable taste. This sugar-free chocolate is perfect for those who want to enjoy the sweetness of chocolate without the added sugar. The natural sweetness of coconut milk and the warm spice of cardamom make it a perfect treat for any occasion. Savor every bite and enjoy the delicious flavor and texture of this healthy and decadent chocolate.
Ingredients : 100% Pure Coconut Milk, Ground Cardamom, Cacao Beans, Stevia, Maltilol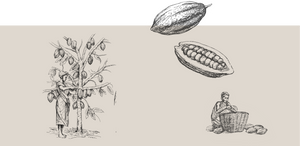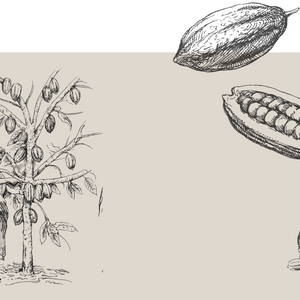 Bean to bar is the process of making chocolate from raw cacao bean to finished chocolate bar. When a chocolate is made from bean-to-bar it means that every step of making chocolate is meticulously done by the chocolate maker....